B1 Free Archiver
B1 Online - extract from archives online
Unzip & unrar files in one click
Excellent and fast compression
Simple and friendly utility
Open .zip .rar .7z .b1 and more
Where can I get the password to the zip, rar, b1 archive?
Sometimes when you try to extract files you can see this window: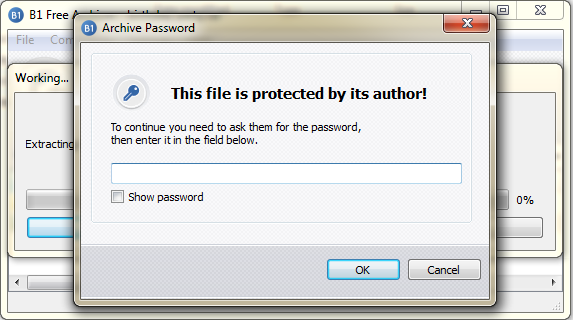 It means that author protected this archive with a password, so that only people who know the password could view original files. Only author knows it and only author may share it with you. B1 cannot provide you with the password, we just have no idea what that secret word is. That's why it's called password - there is no way to extract files unless you know it.
So to get files from protected archive you have to figure out the password. But don't worry, it's pretty simple. If you downloaded the archive from file-sharing service – try to look at the same page where you found the file, usually people share the password along with the file itself. And if a friend of yours send you the archive – just ask them for the password or read closely the e-mail or chat history.
Let's take a few examples of how to find the password.
Check file description
People who share archives at the file-sharing sites often write the password to the files in the description. So check the page where you found and downloaded the file.

Look up in comments
Also people often leave password to the file in comments. Look up there.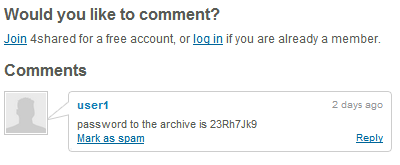 Look closely at the file name
Password can be a part of name too, usually with something like pas, pass or password. Take a look at the name of the file.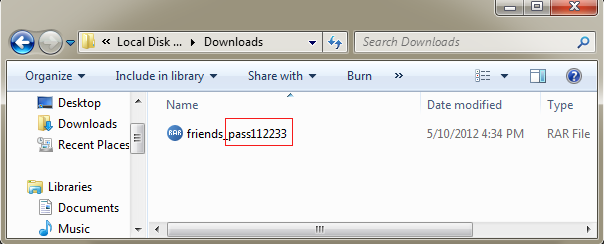 Write a message to those who uploaded the file
Don't hesitate to ask about the password. You can ask in comments or write a message to the person who uploaded the file.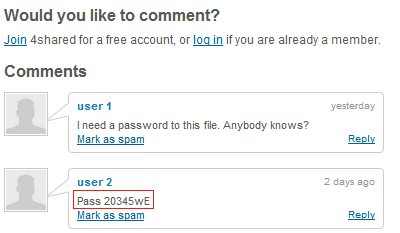 Search in the forum thread
Sometimes you find a link to the archive on the forum or blog. Check out the post where you found the link and replies or comments in the same thread. It's very likely that the password is somewhere there.

Read closely your e-mail
When you received the archive by e-mail, read closely the text in the letter. Your friend probably wrote the password in the email.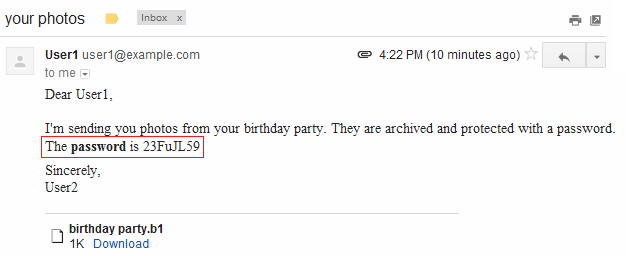 Download

B1 Free Archiver

for Windows
B1 Free Archiver works with most popular archive formats. It's a single utility for almost all archives you will ever need. Although there are a lot of functions and features, B1 stays extremely simple to use and never bothers you with unnecessary stuff. It takes just a few clicks to extract files or to create new archive.